It has been an honor to bring to life A&G amazing multi-faith ceremony and multicultural Hindu destination wedding in France, Loire Valley.
The Hindu ceremony for our French-American couple started already at 8 in the morning, with the traditional wedding procession – Baraat – where the bridal couple and their families met with music and dancing. After the procession, all guests was invited to a very elegant and equally colorful Hindu ceremony, held at the 12th century Château de Vair.
It was remarkably orchestrated already from 4am marking the beginning of the morning preparations. The morning bridal preparations took place in the historical guests house named Palais Briau showcasing lavish staircase, murals, stonework, and pieces of art gathered by the owners' many travels. The preparations started with the bride and bridal party make up by Mariam and hair styling by Nana n'Hair. About an hour before departure, both families helped each other put on the Saris, the Lehnga for the bride and the Sherwani for the groom, in separated rooms.
The Mandap was beautifully set at one of the classic lounge of the castle where the Hindi ceremony was celebrated. The bridal couple's Priest came all the way from India and has succeeded in creating a real little corner of India under the Mandap perfectly set up by Flore by Benoist in collaboration with Castle Key Destination Weddings, under the instruction of the bride.
After the Baraat, all-singing all-dancing wedding procession of the groom and his family, our groom reached the front of the castle where the mother of the bride greeted him. Once the Tikaas received, the Aarti performed, the Jaymala (Varamal) done, the groom was brought to the Mandap where the Gau Daan took place and then the beautiful, emotional Hindu ceremony started.
The Vivaha-homa, the sacred fire, or the havan, was lit across from the bride and the groom for the direct invocation to the God Agni, to be the official divine witness of the marriage. The priest offered crushed sandalwood, ghee, herbs, and rice to the fire while reciting Vedic prayers over it.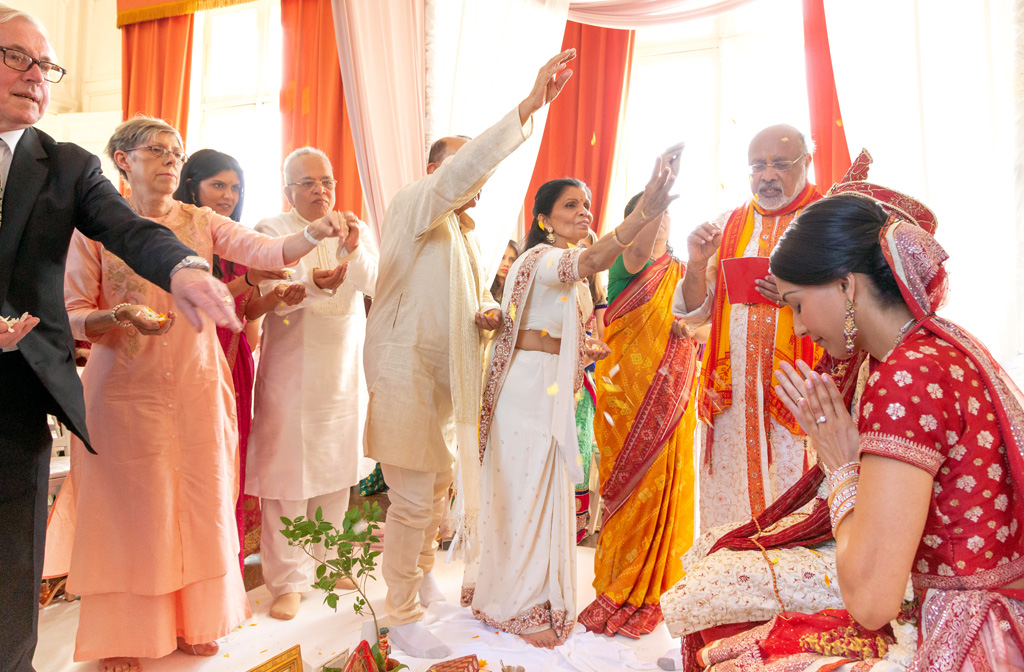 After the Hindi ceremony, a brunch was served to the attendees. The brunch was composed of traditional and tasty Indian food presented in silver platters and served at tables beautifully set at one of the castle's lounges, next to the lounge of the Mandap.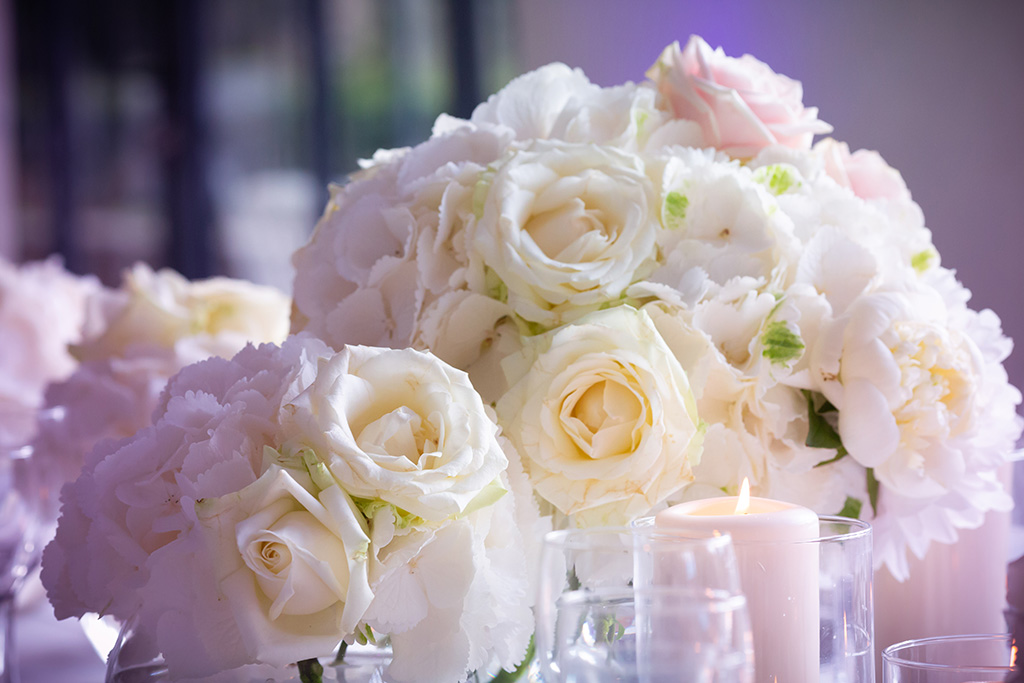 Credit by: Courtesy of Chateau de Vair
Wedding planning and coordination: Castle Key | Official Photographer: Eric Peltier | Venue: Chateau de Vair | Arrangements: Castle Key | Accommodation: Palais Briau | Florist: Flore by Benoist | Hair styling: Nana n'Hair | Make up artist: Mariam Flatrès | Wedding Cake: Le Val d'Evre Traiteur | Catering: Le Val d'Evre Traiteur | Live Band: Orchestre Philippe Lebel | Transport: Mon Transport and Cars Perier | Equipment: Options